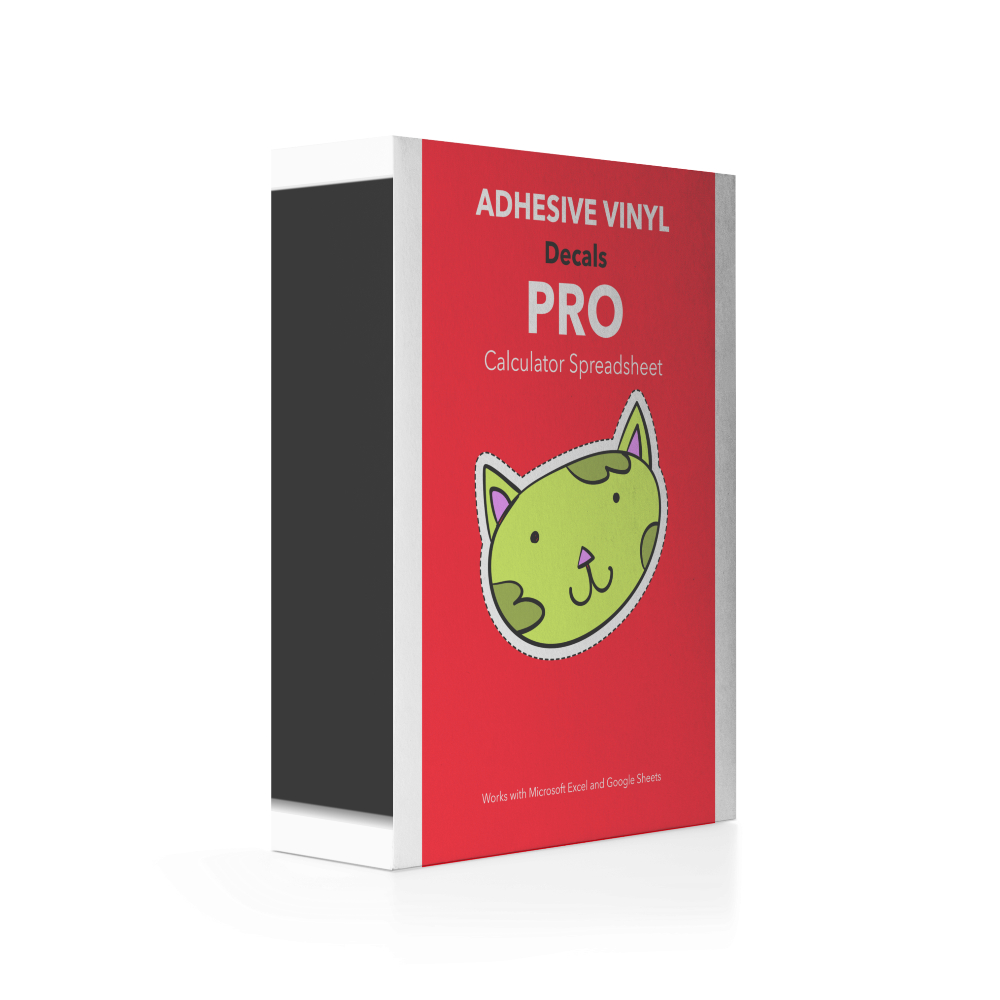 Elements used to calculate pricing:
Artwork Design
Prep Cost
Set Hourly Rates
Amount of Each Design to Press
Plotting
Weeding
Applying Transfer Paper
Packing
Shop Overhead
Retail Markup
This calculator is so advanced, we could not create a Web-App for it. Do you make simple to complex decals from Adhesive Vinyl? Easily get your cost to make, retail, and wholesale pricing for up to 10 Adhesive Vinyl designs. That's Right! Your design can have up to 10 different vinyl designs and our calculators will easily calculate your pricing.
The main goal for this calculator is to determine your cost to make, retail, and wholesale price for Adhesive Vinyl products or projects. This calculator is only for creating Adhesive Decals for cars, walls, helmets, or anything basically. This calculator does not include installing on the actual product. We do provide a stand alone calculator for installations. This is perfect for traveling and installing decals on store front or vehicles. After your cost to make is determined, the calculator will then give suggested retail cost and wholesale cost for the individual product and for the entire project.
Powerful graphs will automatically populate to give you powerful insight on your production rate and profits. This calculator will give cost to make for up to 10 adhesive designs on one product (complex design that have 10 different designs). We also included a packaging section that will allow add-ons to your product such as tags, business cards, sizing stickers, etc. 100% Customizable. Instant Download. Works with Microsoft Excel, Google Sheets, and Numbers
Download Editable Spreadsheet
Editable Spreadsheets works with Google Sheets, Excel, and Numbers. Get a Full Access Membership to download all current and future spreadsheets. Download the Editable Spreadsheet file below.