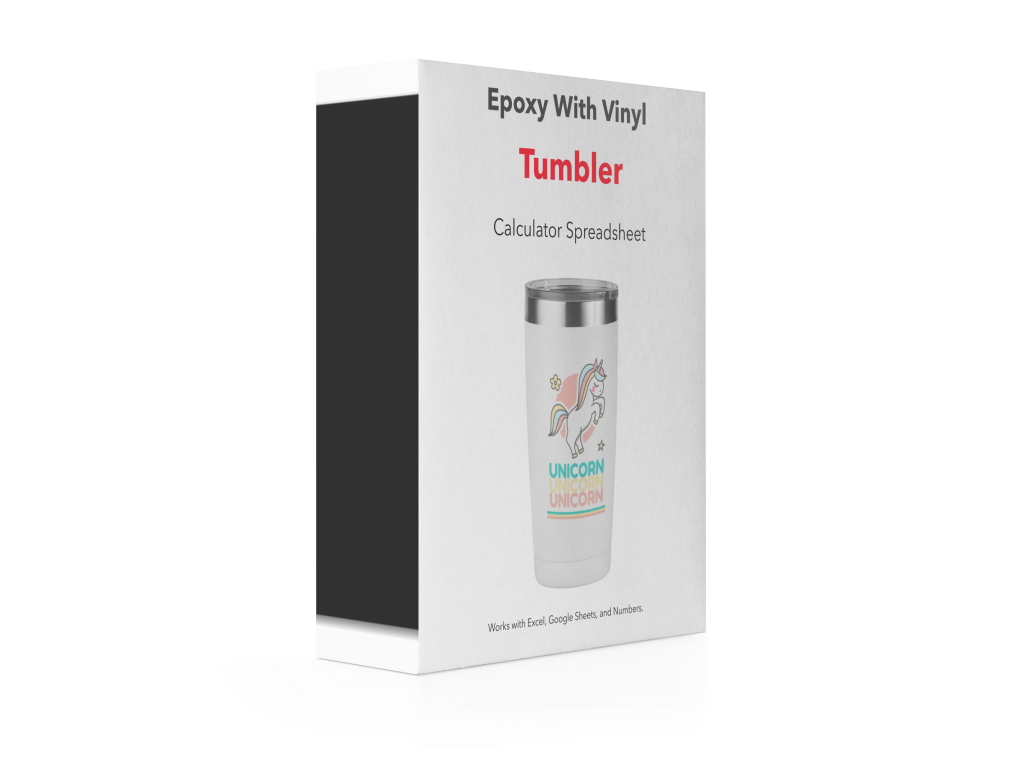 This calculator will give your cost to make and suggested retail pricing for custom Tumbler products or projects. This calculator is great for Epoxy Tumblers with Vinyl. You have the option to get the cost for up to 5 vinyl designs on your Tumbler product.
This is a very powerful tool that you can edit to your liking.
100% Customizable. Works with Microsoft Excel, Google Sheets, and Numbers
Elements used to calculate pricing:
Labor cost
Material usage (epoxy, glitter, powders, ink, etc..)
Plotting time
Weeding time
Plus more….
Download Editable Spreadsheet
Editable Spreadsheets works with Google Sheets, Excel, and Numbers. Get a Full Access Membership to download all current and future spreadsheets. Download the Editable Spreadsheet file below.